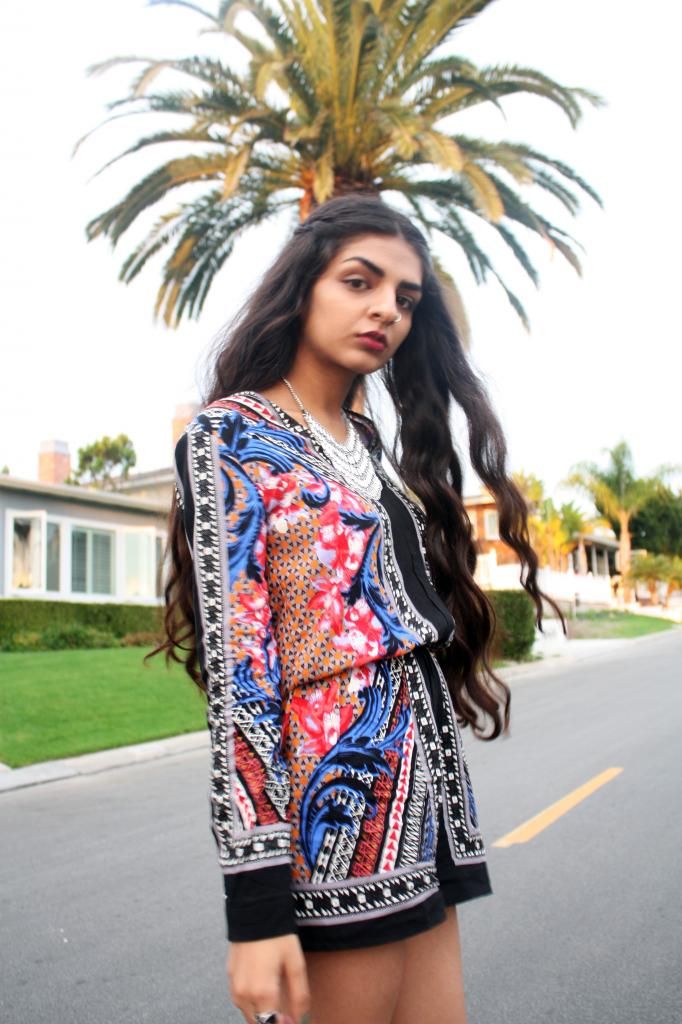 The great part about getting done up is that you can never truly see how messed up a person is internally. I guess that's why they call us 'generation selfie'. That being said, you probably would never know from this photo set that I've had a throat infection for the past week and currently sound like a llama straight out of your local county faire.
But on to a more interesting topic and sartorial lesson...
You don't have to change your aesthetic to try a different look. I never thought I would such an intriguing romper at my local Marshall's but here I am, discussing how obsessed I am with it and how perfect the fit/look/feel was for my cousin's bridal shower this weekend. In fact, I'm glad there were a lot of bold colors and patterns on this piece. I think it all stood out even more against the black base of the piece. I would say it looks pretty festive compared to other stuff you usually find me wearing. Mission accomplished.