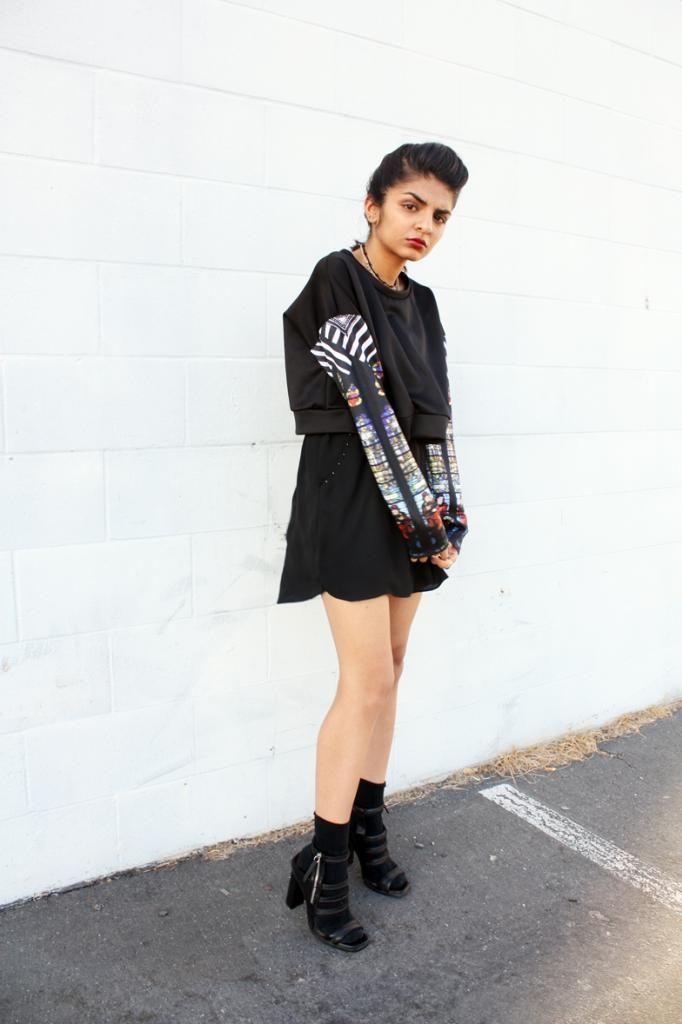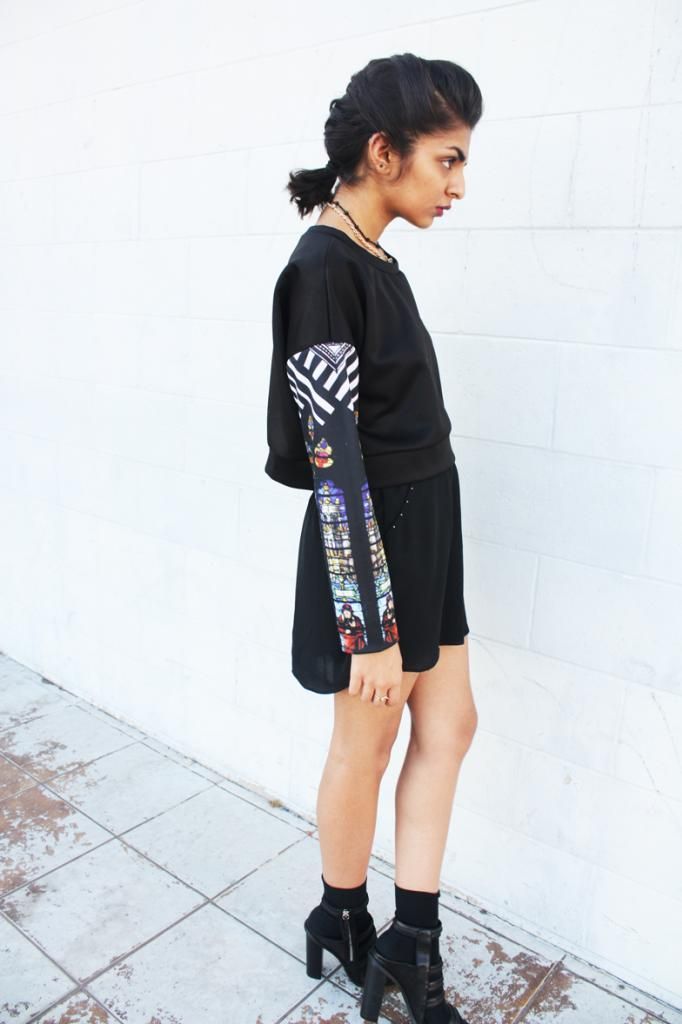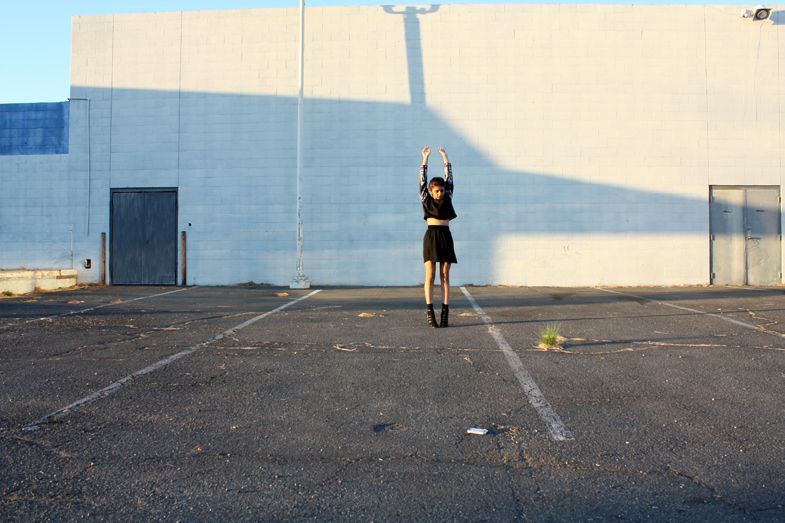 I bought this top from Buffalo Exchange months ago. I thought I would never find anything like it again, and yet I completely forgot about it (this often happens when shopping becomes a hobby). After happening upon it this week while organizing my closet, I felt the need to figure out why I picked it up in the first place. The only way to put it to the test was to style it: layering accessories and adding some flow.
With short hair and a completely different outlook on how I wear what I
already
own, I see this piece as a gateway for what I hope is a wave of sartorial reinventions.
My commercial abstinence this month has given me the chance I've had to re-visit things I've taken for granted. Not just with clothes, but old writings, photos... even friends. It's was always just easier for me to keep my past at arms length, but I'm now realizing how necessary it is to take all my decisions/purchases/relationships in stride.